You are here
Back to top
Paul, a Servant of Jesus Christ (Paperback)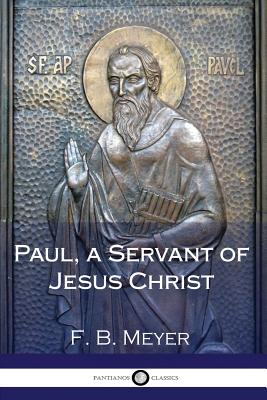 $8.99
Email or call for price.
Description
---
F. B. Meyer's biography of Paul the Apostle is filled with insights gained from the sources: the nature of Paul, and his accomplishments during the earliest years of Christianity, are revealed.
The author writes in a style which pairs quotations of scripture with a visually evocative description of ancient Israel as it was at the time of the Bible. Each assertion is supported by the original Biblical sources, and we are given an immense impression of Paul's formative years and early adulthood as he gravitated towards the essential message of the Christian faith. His prominence in the early development of Christianity, including his attendance at the Council of Jerusalem, is likewise related.
Important figures such as Saul of Tarsus receive scrutiny, that the reader gain the fullest sense of the atmosphere and circumstances of Paul's life. Ananias of Damascus, the man responsible for Paul's baptism, is also given the fullest representation. The subsequent journeys around Israel that Paul made, and his growth as a missionary committed to the message of Jesus Christ, soon distinguished the young adherent.
F. B. Meyer wrote several Biblical biographies in his lifetime, becoming famous and admired for depicting principle figures in the Old and New Testaments with vivid personality inferred from the words of scripture. A Baptist pastor and lifelong student of Christian theology and Bible texts, many of Meyer's works are consulted for their lucid understanding of the lore.