You are here
Back to top
NIRV, Outreach New Testament, Paperback, Blue (Paperback)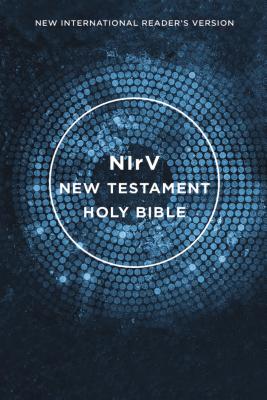 Description
---
An affordable New Testament that is easy-to-read and understand, and ideal for evangelism and outreach events for people of any age.
This NIrV Outreach New Testament is ideal for developing readers of all ages, and those learning English as a second language. Its easy-to-read language, with shorter words and sentences, make the Bible easier to understand.
Features include:
New Testament text of the easy-to-read New International Reader's Version (NIrV) translation
Single-column Bible text
9.3-point type size
The New International Reader's Version is based on the bestselling New International Version, written for a third-grade reading level--among the lowest reading level of any Bible translation available. Like the NIV, the NIrV achieves great accuracy through equal rigor to the original languages and today's English. The NIrV makes the Bible understandable for children and anyone who would benefit from easier-to-read language.