You are here
Back to top
The Egyptian Cinderella (Hardcover)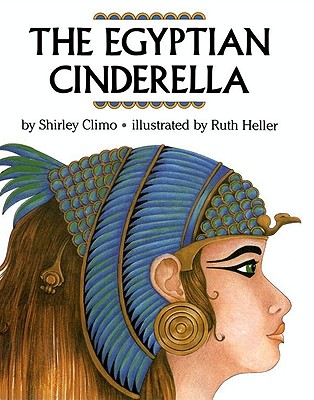 Description
---
"A stunning combination of fluent prose and exquisitely wrought illustrations" (School Library Journal). "An inventive twist on the classic tale" (Publishers Weekly).
This Egyptian spin on the classic Cinderella tale was initially recorded in the first century by a Roman historian and is retold here by folklorist Shirley Climo.
Poor Rhodopis! She has nothing—no mother or father, and no friends. She is a slave, from the far-off country of Greece. Only the beautiful rose-red slippers her master gives her can make Rhodopis smile.
So when a falcon swoops down and snatches one of the slippers away, Rhodopis is heartbroken. For how is she to know that the slipper will land in the lap of the great Pharaoh himself? And who would ever guess that the Pharaoh has promised to find the slipper's owner and make her queen of all Egypt?
Notable Children's Trade Book in the Field of Social Studies (NCSS/CBC)
About the Author
---
Shirley Climo's love of folklore began in her childhood and has provided the background for many of her children's books, such as The Korean Cinderella, Magic & Mischief: Tales from Cornwall, A Treasury of Princesses: Princess Tales from Around the World, A Treasury of Mermaids: Mermaid Tales from Around the World, and Someone Saw a Spider: Spider Facts and Folktales, an NCTE Teacher's Choice and Library of Congress Best Children's Book that was originally inspired by her research for Cobweb Christmas. Mrs. Climo and her husband live in Los Altos, California.
Shirley Climo is the author of many children's books including The Egyptian Cinderella and King of the Birds, both illustrated by Ruth Heller, and T.J.'s Ghost. She lives in Los Altos, CA.
Ruth Heller travelled to Korea to do the research for this book. She is the author-illustrator of Up, Up and Away, among many other books for children, and lives in San Francisco, CA.